Martin Howse
Martin Howse est un artiste unique des nouveaux médias qui construit ses propres machines électroniques et écrit ses propres programmes pour ses performances. Chercheur, artiste, inventeur et performeur basé à Berlin, Martin Howse traverse le spectre électromagnétique comme un espace d'exploration qui peut être manipulé pour générer du son et des images. Martin Howse mène la "micro_research", une plateforme de recherche mobile qui explore les psychogéophysiques et comment la "peste" connue sous le nom de "logiciel" s'exécute.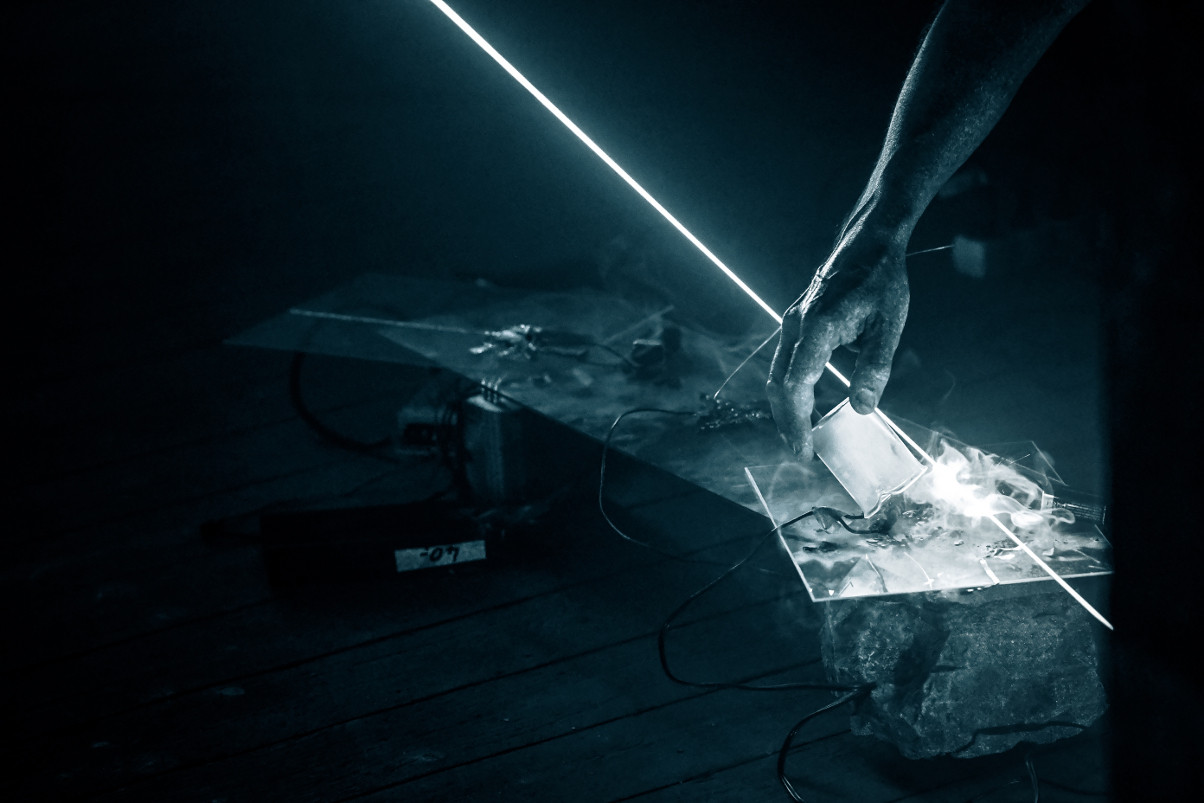 Pilgrim, Martin Howse, The Agosto Foundation, Prague, 2020
Martin Howse is a unique new media artist who builds his own electronics and writes his own programs for performance.  Berlin-based researcher, artist, inventor and performer Martin Howse traverses the electromagnetic spectrum as a space for exploration that may be manipulated to generate sound and visual.   Martin Howse leads "micro_research," a mobile research platform exploring psychogeophysics and asking the questions of where precisely the plague known as software executes.
Source : site de l'artiste
Earth observation array, Martin Howse, 2017.
Lien vers le site de l'artiste.